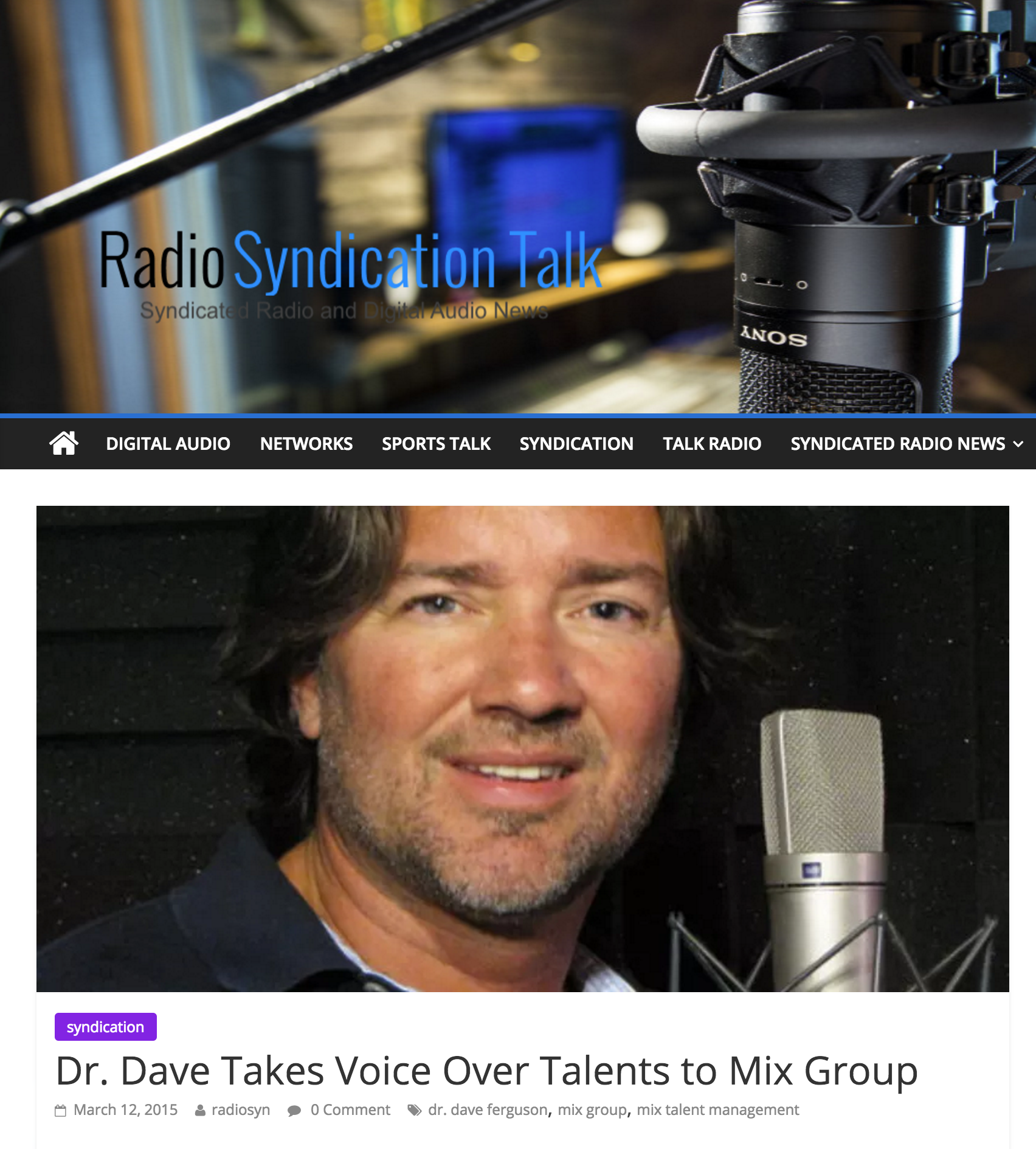 Mix Talent Management welcomes acclaimed voice-over artist "Dr. Dave" Ferguson to the fam.
In it for the long haul, Dr. Dave's bigger than life voice-over services are now available exclusively via barter to radio stations nationwide.
He joins an all-star line-up that includes Scott Matthews, Ricky Party, John Driscoll, Joe Cruise, Brian Christopher and so many more.
Radio Syndication Talk has the full story.