Steve Dubbz
June 28, 2018
Steve Dubbz Biography

Bio
Steve Dubbz is a unicorn. A magical unicorn, who can do anything from Producing Bad Ass Imaging to voicing HOT AC, Mainstream & Rhythmic CHR, and Rock stations. It's just insane the amount of talent and versatility this guy has, and we here at MIX are privileged to have him on our roster. His last name isn't actually Dubbz, it's something like Bavikorniaowawitz, but we forgot honestly. If you're looking for the latest sound and want to finally step your game up, it's Steve Dubbz time. Thank us later.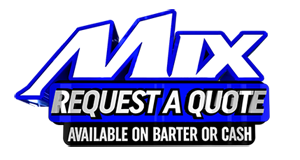 Please note: Audio demos on this page were furnished by Voiceover artist directly to display their talents and may not have been produced by The Mix Group. To hear Mix Group production samples, please navigate to the
Mix Imaging Demo page
. Thank you.