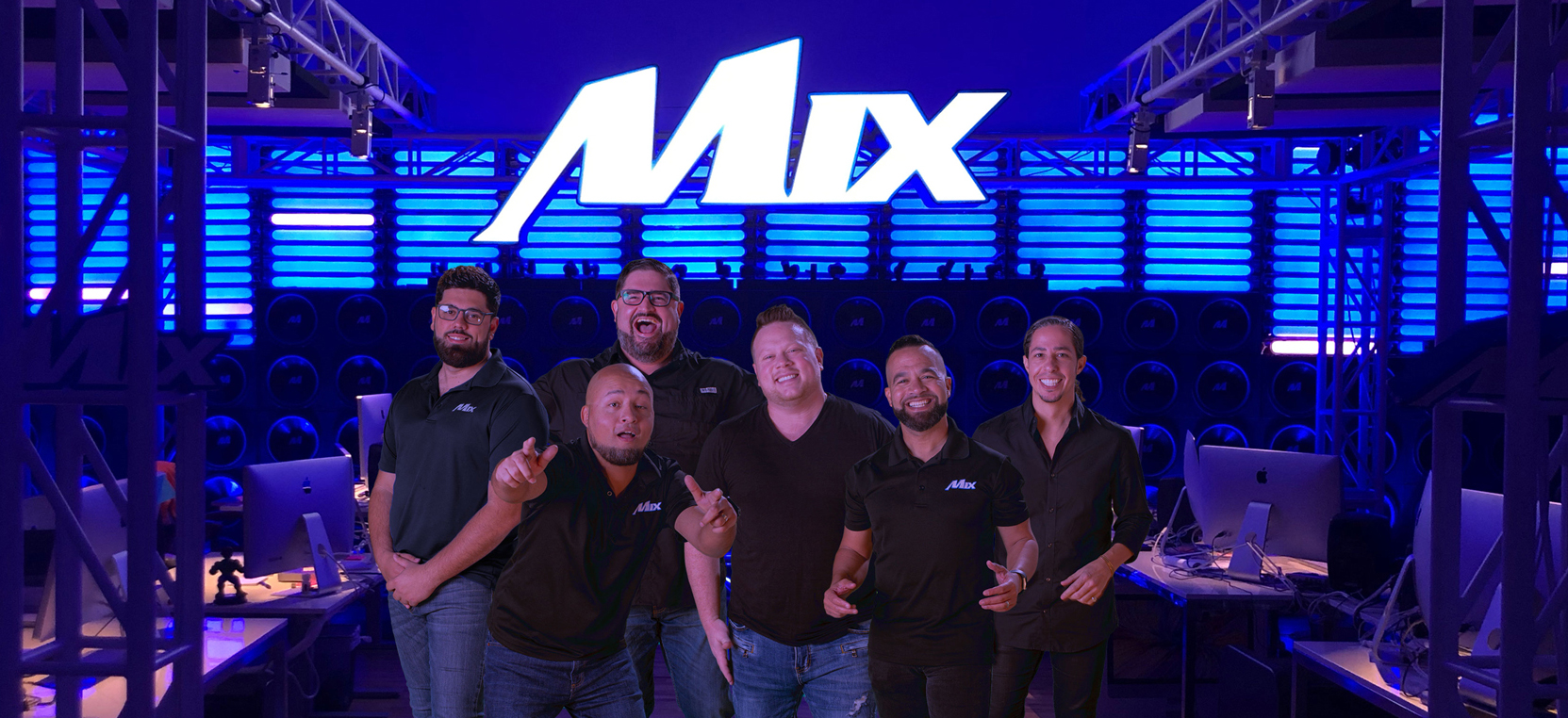 The Mix Group is renowned for its ground breaking and award winning audio branding for the Radio and Podcasting industries. Our state of the art facilities located around the country and across the globe house a collective of world-class audio production artists who combine their talent, imagination and technological innovation to create outstanding audio every single day.
Since its inception in 2003, our team of producers have been the driving force behind the branding and top-of-mind recognition of some of the most iconic radio brands in the world. From major market station to fledgling podcast, we constantly strive to discover new and innovative ways to deliver creative, inspiring audio. We take great pride in working collaboratively as a team in order to help convey a Programmer's vision. In a deadline-driven environment, our producers look to exceed expectations getting it done right and on the air the first time.
At Mix, we do it all.
Our team can aide in all things branding from production, voiceover, and copy-writing.
Our workplace culture is conducive to creativity. We embrace professional development and continually strive to foster a positive working environment that inspires our team to flourish. Our bilingual English/Spanish collective attract and welcome the best local and international talent from all over the world.Here, innovation and creativity go hand in hand with fun and community
At Mix, teamwork and our family bond are integral to our success.
To believe is to achieve and every day at Mix we achieve the extraordinary.
With our outstanding client support and production teams, coupled with an army of world-class audio producers and voiceover talent, we're truly changing the sound and experience of audio, piece by piece, day by day.