The Mix Group is renowned for its ground breaking and award winning audio branding for the Radio and Podcasting industries. Our state of the art facilities located around the country and across the globe house a collective of world-class audio production artists who combine their talent, imagination and technological innovation to create outstanding audio every single day.
Since its inception in 2003, our team of producers have been the driving force behind the branding and top-of-mind recognition of some of the most iconic radio brands in the world. From major market station to fledgling podcast, we constantly strive to discover new and innovative ways to deliver creative, inspiring audio. We take great pride in working collaboratively as a team in order to help convey a Programmer's vision. In a deadline-driven environment, our producers look to exceed expectations getting it done right and on the air the first time.
At Mix, we do it all. Our team can aide in all things branding from production, voiceover, copy-writing, and even motion graphics & video on a per project basis.
Our workplace culture is conducive to creativity. We embrace professional development and continually strive to foster a positive working environment that inspires our team to flourish. Our bilingual English/Spanish collective attract and welcome the best local and international talent from all over the world.
Here, innovation and creativity go hand in hand with fun and community. At Mix, teamwork and our family bond are integral to our success.
To believe is to achieve and every day at Mix we achieve the extraordinary. With our outstanding client support and production teams coupled with an army of world-class audio producers and voiceover talent, at Mix we are creating imagination.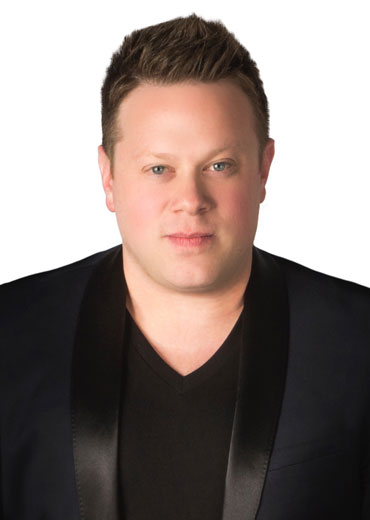 Mix prez Jason Garte, started his career in radio as a mixer on Power 96 Miami in 1996. His passion and ability to sonically paint pictures landed him the opportunity to become the station's first imaging production director in 2000.
In 2003, he tapped into his entrepreneurial spirit at the age of 21 and launched The Mix Group out of his Miami home with KZFM-Corpus Christi as his first client.
While Garte's work ethic, creativity and determination have been the cornerstones of his success, he's most proud of his life at home as a father with his beautiful wife Natally and their three amazing children, Bella, Danny, and Milana.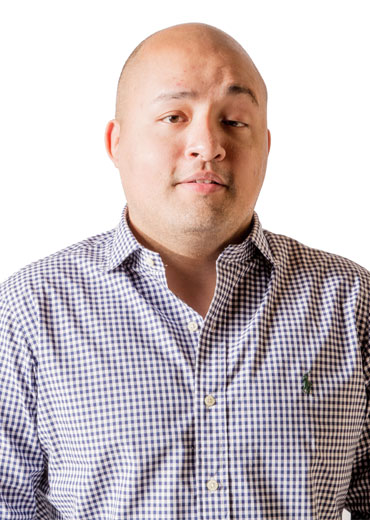 Juan Tobar
Production Director
Juan Tobar, The Mix Group's Production Director, is a 10 year veteran of radio imaging and a 12 year veteran of audio production. His unique combination of creativity, sonic awareness, and ability to conceptualize some of the best promos and sweepers known to man, make him the ideal candidate to lead the MIX's fleet of producers. Juan interfaces directly with station Program Director's across the country, on a daily basis and translates the needs of the PD to his producers to achieve stations' desired sound, flawlessly.
From handling emergency submissions, keeping up our industry-leading turn around time, and the classical daily ritual of firing as many interns as he can, Juan truly keeps incredibly busy… and well, Productive. In between being every MIX PD's best friend, Juan enjoys spending quality time with his beautiful wife, his rescue dog, Swaggy, and his son Jaxson.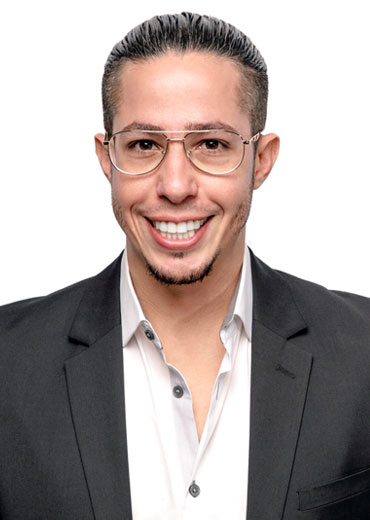 Omar Fajardo
Vice President of Affiliate Relations
Omar is the result of the mating activities of a classy mink coat, a young buck music video, and a lifted muddy F250. So basically he was made to be in radio.
Omar got his start as Promotions director for a major Video Production company and record label. He quickly learned his way around the radio industry. In addition to his strong business background Omar is on the board of directors for the non-profit, Alliances for a Better Life.
Omar used to be your typical Cuban Miami Bad Boy from South Beach where he took complete advantage of "Living where people vacation"… Today, he's saddled with a mortgage he can't pay, and weekend repairs that he has no clue how to do. There is a silver lining however; playing house with his beautiful lady, Jane, and "Gorda", his chubby 4 legged English Bulldog baby girl.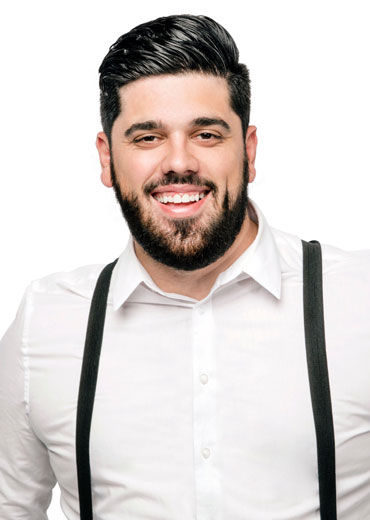 Luis Portuondo
Affiliate Relations Manager
Luis, began his career at The Mix Group after graduating from Florida International University in 2015, with a degree in… you guessed it, Criminal Justice! After serving a brief stint as "Domingo's Assistant", Luis was brought on as a member of the Affiliate Relations team shortly after graduating. With crippling student loans bearing down on him, he decided that the lucrative radio industry was his only hope.
His favorite artists are KDot, Frank Ocean, Van Morrison and Milli Vanilli. When he isn't keeping everyone in the office up to date with today's music, Luis is busy kickin' ass and taking names…to type into contracts.
Outside of Mix, Luis loves playing basketball, watching Netflix and has a 3 year old baby girl, named Brandy. She loves taking long walks, cuddling, stealing hearts and scratches behind the ears. She's a dog.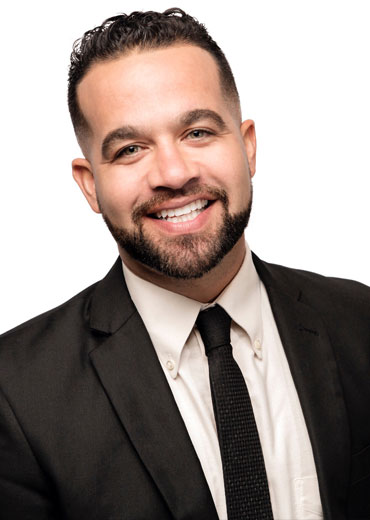 Alex Rosario
Affiliate Services Manager
Alex Rosario brings over 18 years of experience in customer service to MIX. He started working as a teenager at a prominent South Florida movie theater and worked his way up to GM along the way.
He takes great pride working with countless organizations and people. Putting a SMILE on someone's face after helping them is the feeling he strives for day in and day out!
Alex truly loves to listen to radio and considers himself a P1 of most every format. Sports talk stations are by far his number one!! "It truly is an honor to work with such an amazing company. The Family bonding that we have here is really what I truly love about the Mix Group!"
Domingo Rodriguez
Business Manager
Born with an affinity for music, business and words, Domingo brings more creativity and savvy to an already awesome Mix Team. His educational background consists of Marketing, Music & Entertainment Business. He has been involved in the brand development, administration and management of several businesses in South Florida. He has also worked closely with voice and musical talents on a local and international level as a creative consultant.
When he's not singing, producing, writing music or playing his alter ego around the Miami music circuit, Domingo works hard to mine crucial company data, handle company finances, and add another creative perspective in the development of the company. Working hand-in-hand with Mix team members to attain quality assurance and control, he is the lifeblood of administrative efforts. He also takes on the spot requests from the 80's, 90's and today. Try it. We have.